Project:
A Survey of Weed Species for Potential Forensic Botanic Applications
Students:

Angel Liu, Ramizah Tayiba

Institution:

John Jay College, CUNY,

Mentors:

Richard Li
Abstract:
The analysis of plant materials can aid criminal investigations. Obtaining the profile of regional plant species is crucial as it may give a clue to identify perpetrators based on that particular plant's habitat. Upon the completion of this proposed study, we hope to create a snapshot of common weeds that can be found at the sites of study. We hope to discuss the potential application of weed-species identification on forensic botanic investigations.
Poster: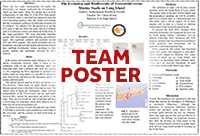 View team poster (PDF/PowerPoint)
Team samples: