Project:
Ant PFOS
Students:

Hannah Saks, Noelle Decker

School:

Walt Whitman High School, Suffolk

Mentors:

fred feraco
Abstract:
My project focuses on whether the chemical PFOS has an effect on the biodiversity of ants. In more detail, I am looking to find if an area contaminated by PFOS will show lower levels of biodiversity in that area. I will collect several ant samples of different species from an area contaminated by PFOS as well as ant samples from a non-contaminated site. Following, the ant samples will be barcoded to show the biodiversity of tha ants and compare the results to the different sites.
Poster: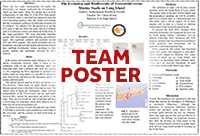 View team poster (PDF/PowerPoint)
Team samples: